Summary
Explore the cozy towns on the East Coast in the fall that capture the vibrancy and serenity of autumn, wit stunning foliage, charming streets, and warm drinks.
Visit Stowe, Vermont, for picturesque views of fall foliage, quaint streets, and the chance to see a haunted covered bridge.
Experience the history, culture, and supernatural allure of Salem, Massachusetts, during the Halloween season with witch lore, ghost tours, and colonial architecture.
As the leaves start to change color and the scent of pumpkin spice fills the air, it's time to embrace the magic of fall by exploring the cozy towns along America's East Coast that perfectly capture the season's magic. These charming East Coast towns in the fall offer the perfect blend of excitement and relaxation, allowing travelers the chance to celebrate the season at their own pace.
From one-of-a-kind fall festivals to incredible locations for leaf peeping on the East Coast, these towns have something to offer everyone. These are some of the coziest towns on the East Coast to visit in the fall.
Related: Leaf Peeping: 10 Least-Crowded State Parks In Vermont To See Fall Foliage
1
Stowe, Vermont
View of Stowe, one of the best places in Vermont to catch fall foliage in all its splendor
Stowe, Vermont, is a stunning East Coast town that exudes warmth and coziness all year round. However, in the autumn season, this location hits its peak; it's always one of the most beautiful East Coast towns in the fall.
Visitors can enjoy relaxing strolls through this beautiful town's quaint streets while sampling a warm drink from one of Stowe's many charming cafés. A scenic drive through the nearby Green Mountains gives drivers a chance to immerse themselves in the colorful fall foliage.
The annual Stowe Foliage Arts Festival showcases local artisans while celebrating the fall season. And, no trip to Stowe in the autumn can be complete without visiting Emily's Bridge, a famous covered bridge that's supposedly haunted.
Top sights and attractions: Mount Mansfield, Stowe Mountain Resort, Gondola Skyride, Trapp Family Lodge, and the Lamoille County Vermont Covered Bridge Tour
2
Cape May, New Jersey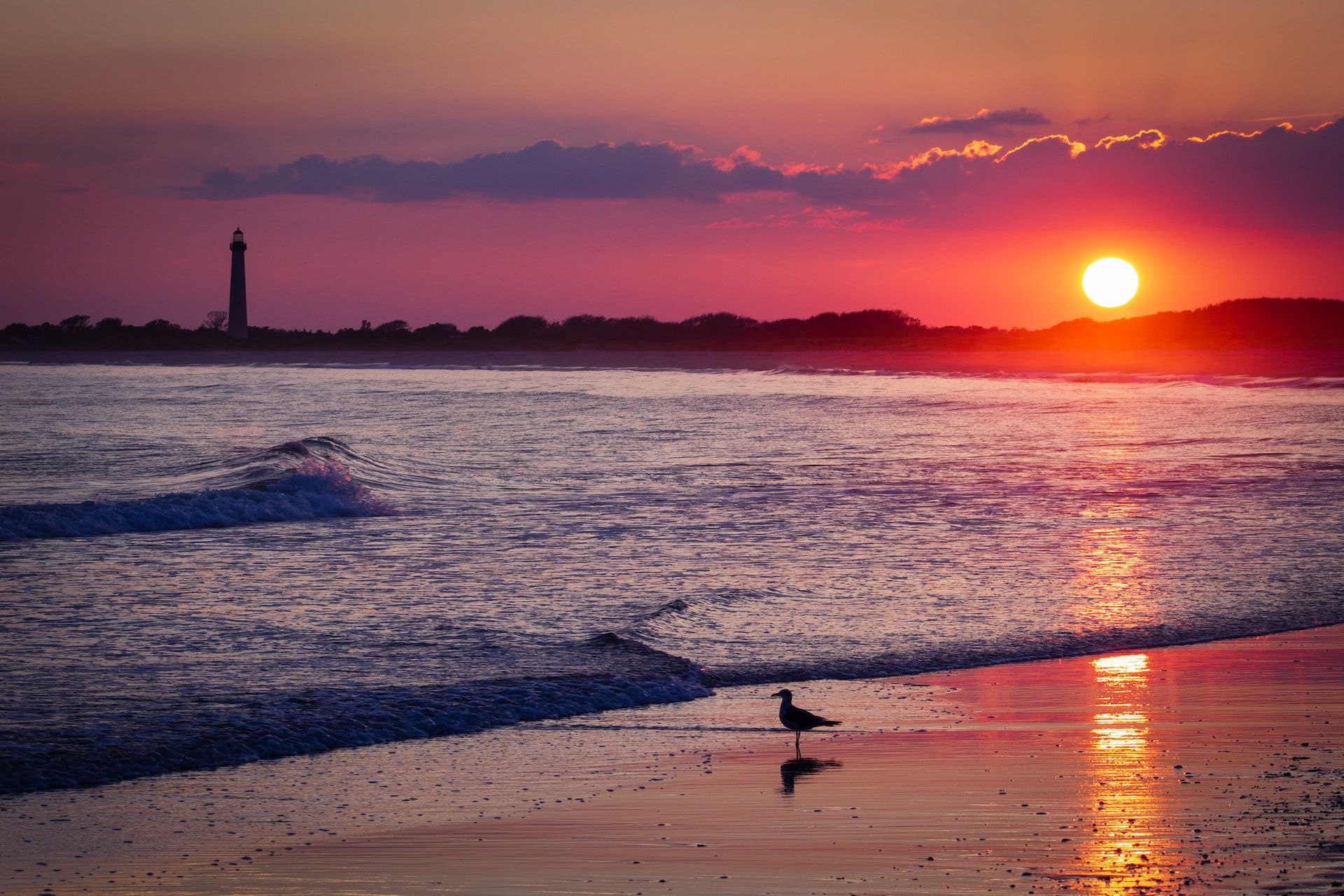 A sunset view at Sunset Beach in Cape May, New Jersey
Cape May is a true East Coast gem. This coastal town is among the best towns on the East Coast in the fall to visit, promising an idyllic setting for enjoying a cozy autumn day. Visitors can stroll through tree-lined streets adorned with colorful leaves, savor fresh seafood by the waterfront, and explore this town's renowned Victorian architecture.
Outdoor lovers can enjoy bird watching, long bike rides, and serene beach walks in the crisp autumn air. Cape May is also jam-packed with fall-themed festivals and events, allowing locals and visitors the chance to fully celebrate the fall season.
Top sights and attractions: Cape May Lighthouse, Cape May Historic District, Cape May Bird Observatory, the Lobster House, and Washington Street House
3
Salem, Massachusetts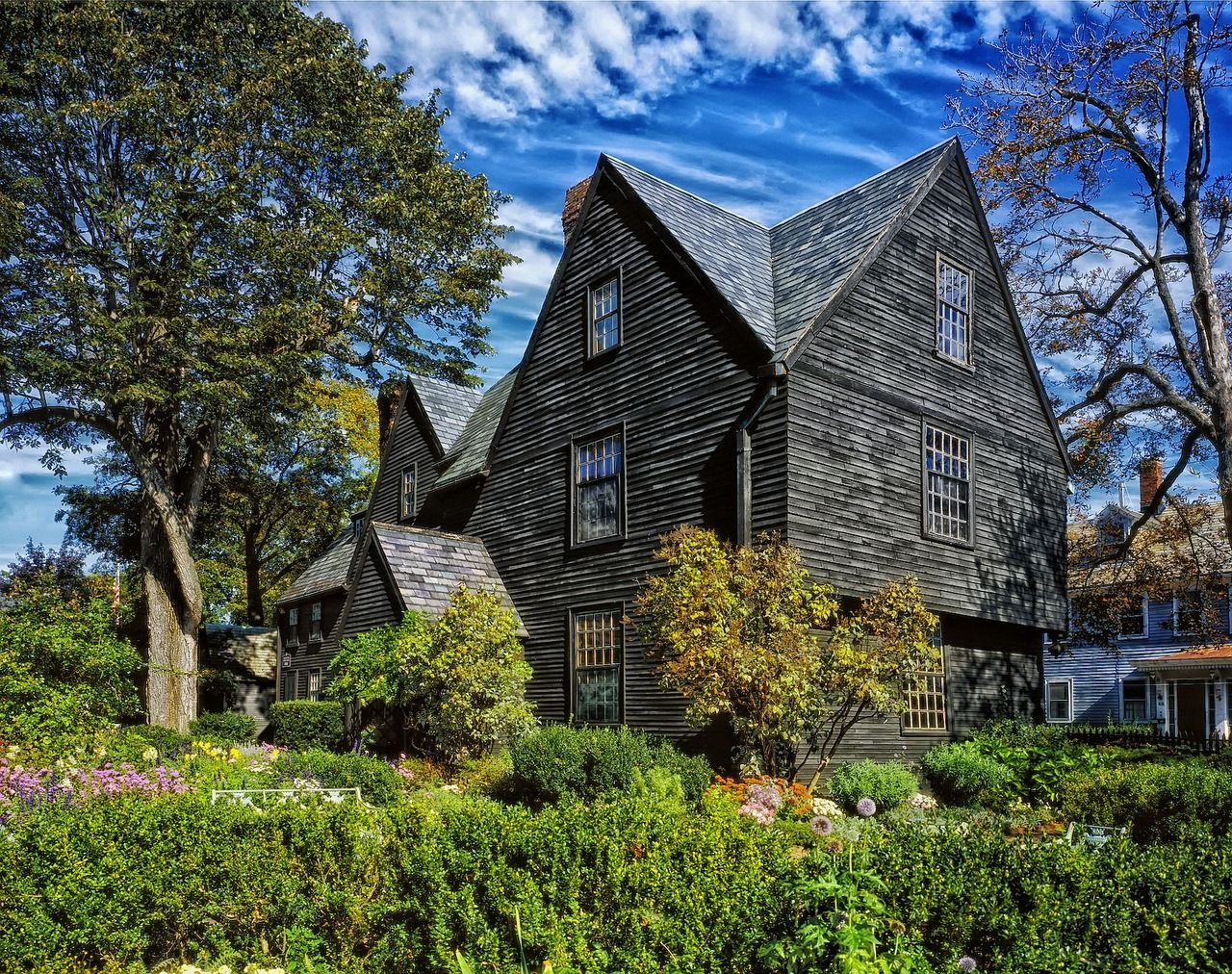 The House of Seven Gables in Salem, Massachusetts
Few places in the United States are more synonymous with fall than Salem, Massachusetts. In this famous New England town, history, culture, and the supernatural come together to make it one of the most popular fall destinations in the United States. Travelers who dream of enjoying a cozy fall day filled with witch lore and celebrating the Halloween season should visit Salem in the fall.
Salem's bewitching allure, of course, comes from its connection to the witch trials of 1692. The trials are now commemorated in several museums and landmarks. Each autumn, thousands of visitors walk through Salem's cobblestone streets, admire this town's colonial architecture, visit the Witch Trials Memorial, and learn about this town's history.
Visitors can also embrace the supernatural on guided ghost tours in Salem and immerse themselves in Halloween festivities all through October.
Top sights and attractions: Salem Witch Museum, The House of the Seven Gables, Witch Trials Memorial, the Salem Maritime National Historic Site, and the Peabody Essex Museum
Salem sees its peak tourist season in October. Hundreds of thousands of tourists come to this famous East Coast town to celebrate Halloween. Travelers who are looking for a more laid-back experience with smaller crowds could consider visiting in September.
Related: 8 Things To Do In Salem: Complete Guide To The Spellbinding Witch City
4
Mystic, Connecticut

Boats cruising up the Mystic River in southeast Connecticut toward The Mystic Seaport
For those looking for a cozy fall getaway in a charming coastal town, Mystic, Connecticut, is the perfect place to visit, filled with an array of fun things to do. Visitors can explore the Mystic Seaport Museum, view beluga whales in the Mystic Aquarium, or simply take a scenic walk along the river.
The town's quaint downtown offers unique shopping, including the Olde Mistick Village. But, above all, visitors must indulge in a slice of pizza from Mystic Pizza, the real-life restaurant from the 1988 Julia Roberts movie of the same name.
Top sights and attractions: Mystic Pizza, Mystic Aquarium, Olde Mistick Village, Mystic Seaport Museum, and Mystic River Bascule Bridge
5
Camden, Maine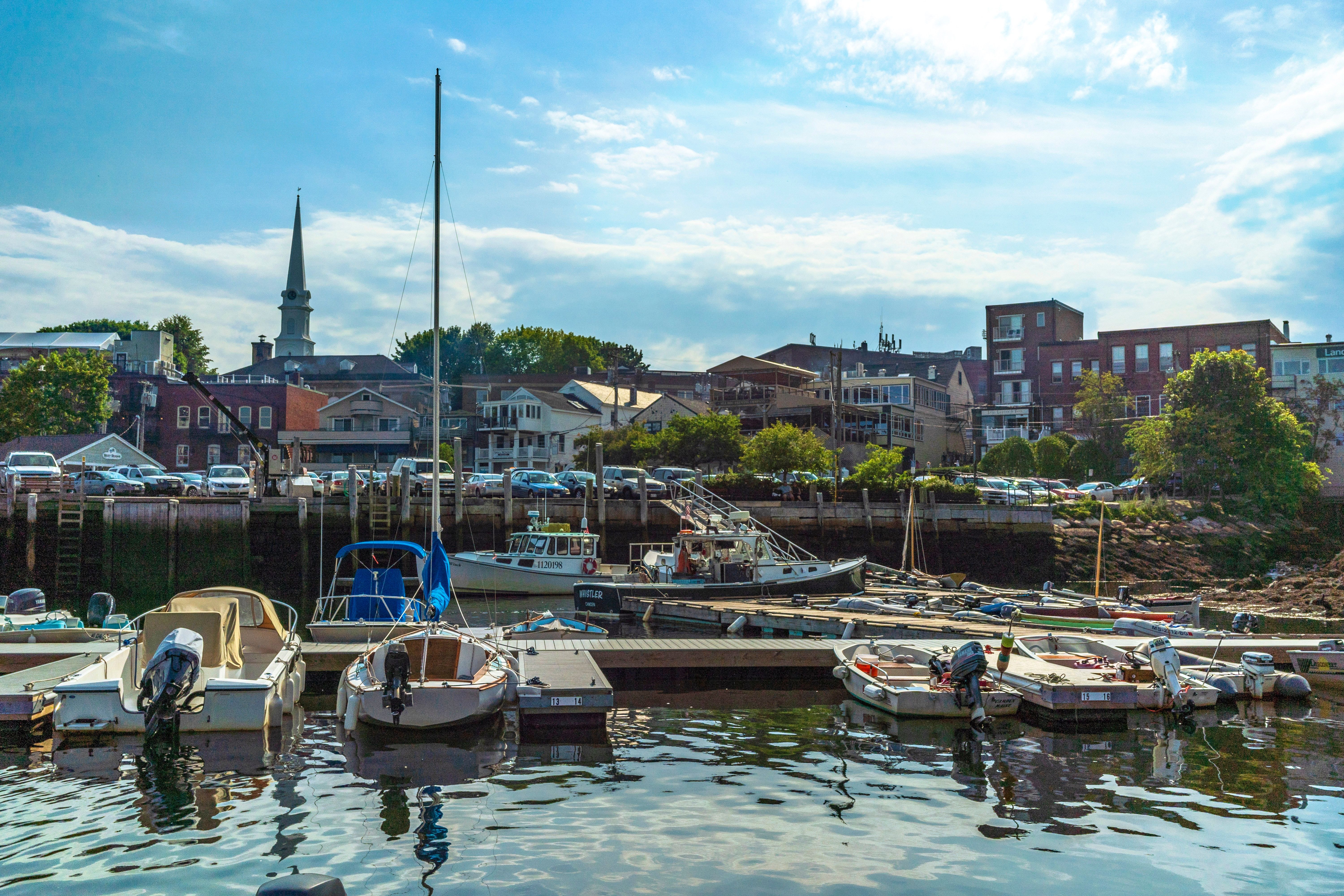 Camden Harbor with docked boats and buildings under a cloudy sky in Camden, Maine 
Camden is a cozy town in Maine that's known for its beautiful 19th-century architecture and annual film festival. In the fall, this New England town's vibrant foliage takes center stage. Visitors can stroll along picturesque harbors, savor fresh lobster by the waterfront, and admire the majestic Camden Hills.
In September, Camden –– along with the towns of Rockport and Rockland –– hosts the Camden International Film Festival, which features cutting-edge documentaries. Throughout the rest of the fall season, fall lovers can explore the town's quaint shops and galleries, hike to Mount Battie for breathtaking vistas, and enjoy the serenity that defines Camden in autumn.
Top sights and attractions: Camden Opera House, Windjammer Cruises, Camden Hills State Park, Camden Harbor, and Camden International Film Festival
6
Woodstock, New York
Town center at Woodstock NY in the Catskill Mountains
Surrounded by stunning hues of orange, yellow, and red, Woodstock, New York, is perfect for enjoying a cozy fall weekend getaway. This East Coast town's artistic spirit can be found everywhere, from its eclectic art galleries to its fall festivals and events.
The Woodstock Film Festival takes place in the fall and showcases independent cinema, while the Woodstock Invitational Luthiers Showcase celebrates the craft skills of handmade acoustics guitars and other string instruments. Visitors can also embark on scenic hikes in the Catskill Mountains that allow them to fully enjoy the changing leaves, savor fresh farm-to-table cuisine, and appreciate the creative energy that defines Woodstock in the fall.
Top sights and attractions: The Woodstock Film Festival, the Woodstock Invitational Luthiers Showcase, Overlook Mountain Trail, and Mower's Saturday Sunday Flea Market
7
Provincetown, Massachusetts
View of Provincetown in Cape Cod
At the very tip of Massachusetts Cape Cod, Provincetown beckons visitors with the promise of cozy autumn days. Cape Cod's peak tourist season may be in the summer, but this iconic New England destination can be equally enjoyed in the fall. Fall visitors can relax and explore Provincetown's art galleries, sample its fresh seafood, and enjoy leisurely bike rides along the dunes without having to worry about the large crowds present in the summer.
During the fall season, the town hosts the Provincetown Tennessee Williams Theater Festival, which celebrates the renowned American playwright's work. With its stunning sunsets over Cape Cod Bay and welcoming community, Provincetown promises a memorable, cozy fall retreat by the sea.
Top sights and attractions: Provincetown Harbor, Pilgrim Monument and Provincetown Museum, Cape Cod National Seashore, and Provincetown Art Association and Museum
8
Lenox, Massachusetts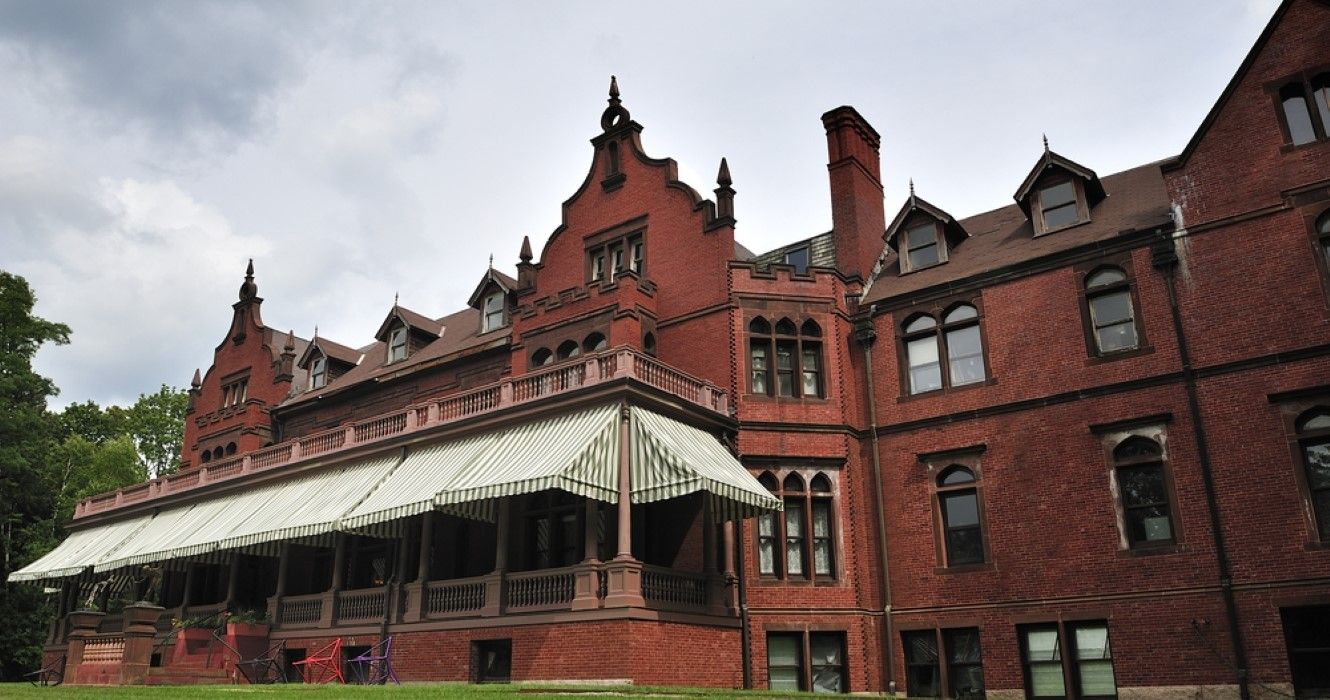 Ventfort Hall and Gilded Age Museum in Lenox, Berkshires, Massachusetts
Located in the Berkshires, Lenox, Massachusetts, offers tourists the ultimate cozy autumn day. The East Coast's beautiful fall foliage creates a vibrant backdrop in this town for exploring historic estates, wandering through art galleries, and attending the town's many cultural festivals.
Visitors can savor locally-inspired cuisine and embark on scenic hikes, immersing themselves in Lenox's scenic beauty and artistic offerings. Cultural attractions, such as the Tanglewood Music Center and Shakespeare & Company, allow locals and tourists alike to get lost in captivating performances during the fall.
Top sights and attractions: Edith Wharton's Home, the Tanglewood Music Center, Shakespeare & Company, and Pleasant Valley Wildlife Sanctuary
9
Portsmouth, New Hampshire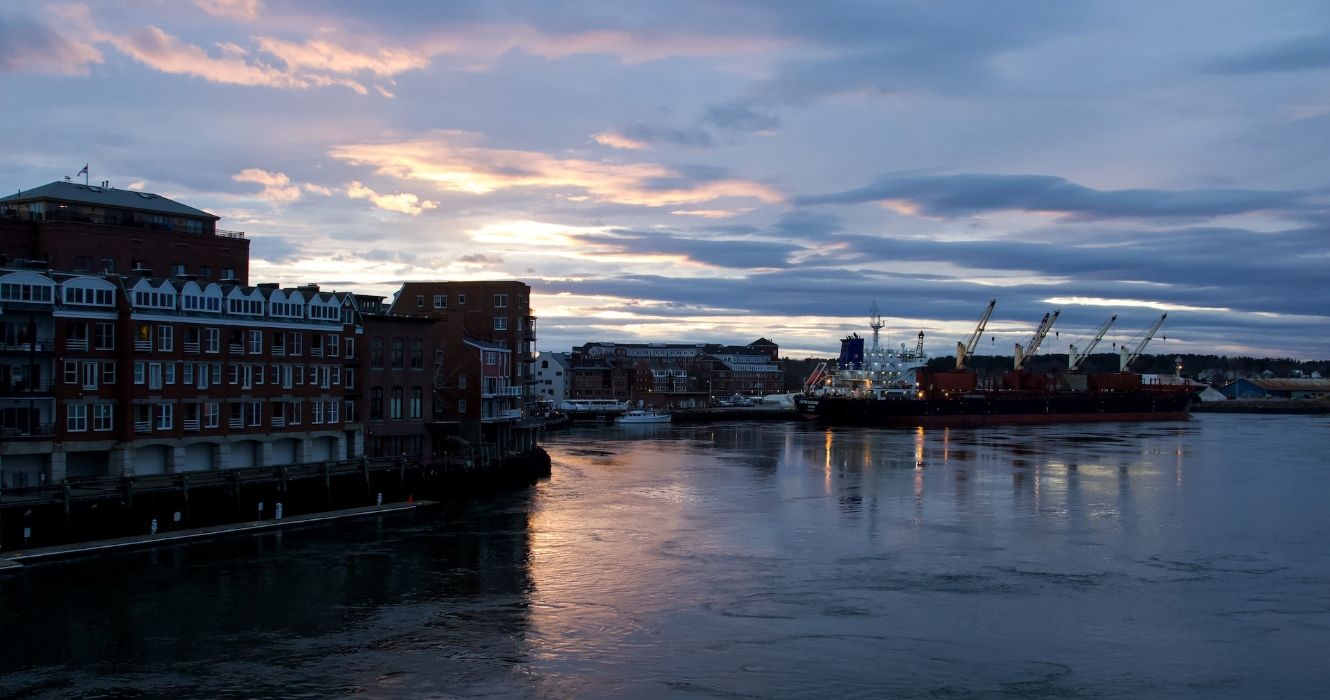 Piscataqua River sunset in Portsmouth, New Hampshire
In the fall, Portsmouth, New Hampshire, offers visitors a cozy experience. Located along the Piscataqua River, this historic town invites tourists to savor its coziest autumn days. The appeal lies in its maritime heritage, with scenic boat tours offering breathtaking river views of the fall foliage.
Fall events like the New Hampshire Film Festival celebrate the arts, and Portsmouth's downtown streets are lined with plenty of things to do and see, including boutique shops, incredible seafood restaurants, and countless things to see and do.
Top sights and attractions: The New Hampshire Film Festival, Strawbery Banke Museum, Prescott Park, USS Albacore Museum and Park, and Historic Downtown
Related: Leaf Peeping: 10 Least-Crowded State Parks In New Hampshire To See Fall Foliage
10
Blowing Rock, North Carolina
View of Julian Price Memorial Park in Blowing Rock, North Carolina
Nestled in North Carolina's Blue Ridge Mountains, Blowing Rock is a cozy East Coast town that offers tourists a serene and picturesque escape in the fall. Visitors can hike along the many scenic trails found in the Blue Ridge Mountains, admire the magnificent fall foliage, or simply explore the quaint shops and local art galleries that define this mountain retreat.
Blow Rock hosts fall events like the Blowing Rock Halloween Festival to help residents and visitors get into the festive fall spirit. With its natural beauty and seasonal festivities, Blowing Rock promises an idyllic fall getaway.
Top sights and attractions: The Blowing Rock, Moses H. Cone Memorial Park, Blowing Rock Art & History Museum, Tweetsie Railroad, and Doc's Rocks Gem Mine