It's time to look at the most disliked 90 Day Fiancé spin-offs, which never seemed to have any chance of becoming bona fide reality successes. The 90DF world is filled with family feuds, catfishing boyfriends, and girlfriends who love their partners for money, rather than looks. The OG show is a perennial hit. Seeing the success of 90DF, the show-runners decided to create an empire. They expanded by using different scenarios that a cast member might find themselves in, before or after a 90-day K-1 visa journey.
The 90 Day Fiance universe has so far churned out more than 20 spin-offs. Many of them have been successful, and some have not. In just nine years, 90DF viewers have witnessed shows that worked, and those that were simply too ridiculous to capture real and lasting interest. Here's a look at the 90DF spin-offs that never really hit the target.
Related: 90 Day Fiancé: Times When Cast Members Claimed The Show Was Scripted
5
Loren & Alexei: After the 90 Days
Back in December 2021, TLC announced two new spin-offs featuring a couple of popular duos. One of them was 90 Day Fiancé season 3 couple, Loren and Alexei Brovarnik. The show premiered on January 10 on the network. 90 Day Fiancé's Loren and Alexei fell in love, got married, and became an unmissable Pillow Talk couple, thanks to their fun banter. It was easy to get invested in watching their brood grow, not to mention their family drama. The show was the perfect Monday night treat. However, there was an overall lack of interest in the show.
During season 1, Alexei traveled to Israel for a family wedding, leaving Loren alone while she was pregnant with baby no. 2. Loren, who could come off as spoiled, had an evolving attitude, possibly thanks to her pregnancy hormones. However, her high-strung demeanor was not welcomed. Meanwhile, news of the series being renewed for season 2 wasn't very exciting, especially since Loren and Alexei's 90DF storyline seemed scripted. It was hard to believe that Alexei and Loren were moving to Israel, since their Instagram feed was filled with their Miami life and adventures. They were new parents to a baby daughter.
4
David & Annie: After The 90 Days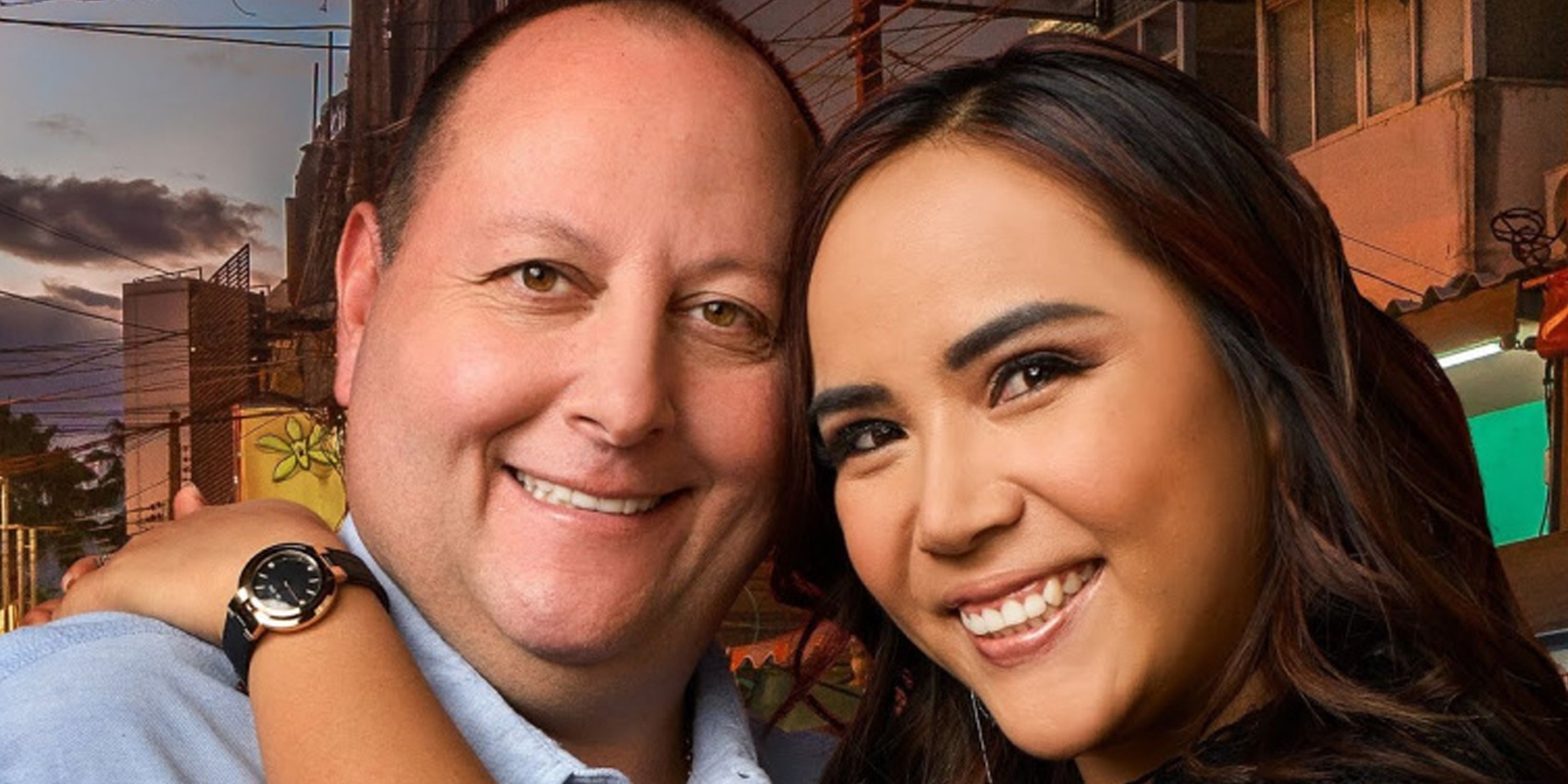 David Toborowsky and Annie Suwan's life after getting married was also not something that viewers were excited to watch, as proven by the interest they took (or didn't take) in their David & Annie: After the 90 Days spin-off. David and Annie, despite their initial financial difficulties and age gap issues, have proven their worth as one of the most successful couples. It came as no surprise when they were given their own follow-up show. The premise involved Annie heading to Thailand, where she and 90 Day Fiancé husband David would visit her village. They'd do so in the hopes of bringing her 14-year-old brother Jordan and 16-year-old cousin Amber back to America.
David and Annie's spin-off featured her friend Cindy from Thailand, who has been adored by all, but the day-to-day drama fell a bit flat, because it seemed like it was heightened for drama. While TLC kept the duration of the show short and sweet, the storyline wasn't gripping enough, especially the part about Annie being pregnant, which was teased in the trailer. It didn't really seem like Annie had a baby, as per her Instagram updates. The plot about Annie's siblings failing their test was viewed as a scam for the storyline. Eventually, every episode storyline seemed like a repetition of Jordan not wanting to come to America.
Related: 90 Day Fiancé: Why David Toborowsky & Annie Suwan May Have A Baby Soon
3
90 Day: Foody Call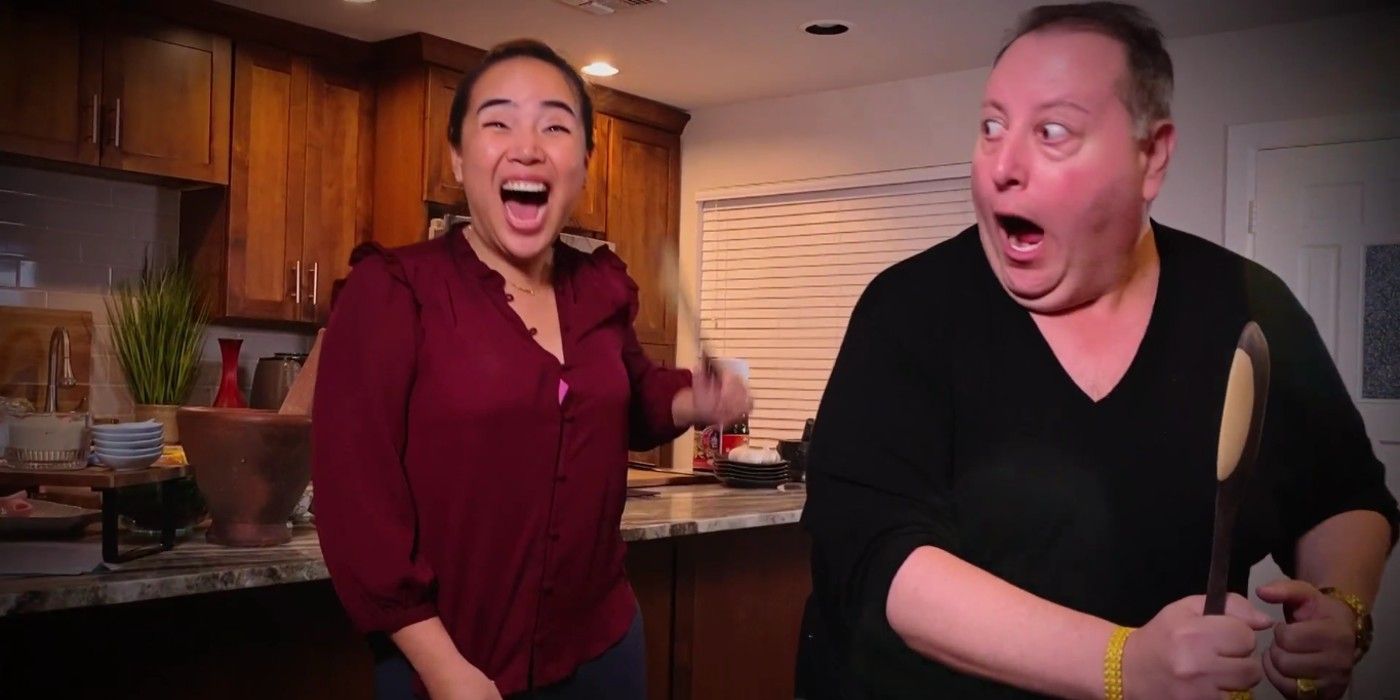 In May 2021, Discovery+ decided to spice things up in the kitchen, showing 90 Day Fiancé couples as they conjured up delicious dishes, and answered fans' burning questions. The couples were a good mix of problematic and drama-free pairs, such as Anny Francisco and Robert Springs, Syngin Colchester, and Tania Maduro, Emily Larina and Alexander "Sasha" Larina, Paola and Russ Mayfield, David and Annie, and Loren and Alexei. The pairs prepared dishes from their home countries, and dished out bedroom secrets, which sometimes got a bit out of hand. "Get some nice sexy lingerie. If he doesn't like it, just go ahead and enjoy yourself," Paola said in the teaser.
Meanwhile, Tania declared, "I like to be worked up before we even get to foreplay." What really makes things awkward is that 90 Day Fiancé's Tania and Syngin separated in the same year, which makes one curious as to whether Syngin was listening to Tania's "needs" at all. Regardless, the show was deemed cringe-worthy and over the top. The sexual content made watchers uncomfortable. The food started to look more and more unappetizing with every bit of TMI that was shared. That explains why the show now has a very poor 2.9/10 rating on IMDb.
2
The Family Chantel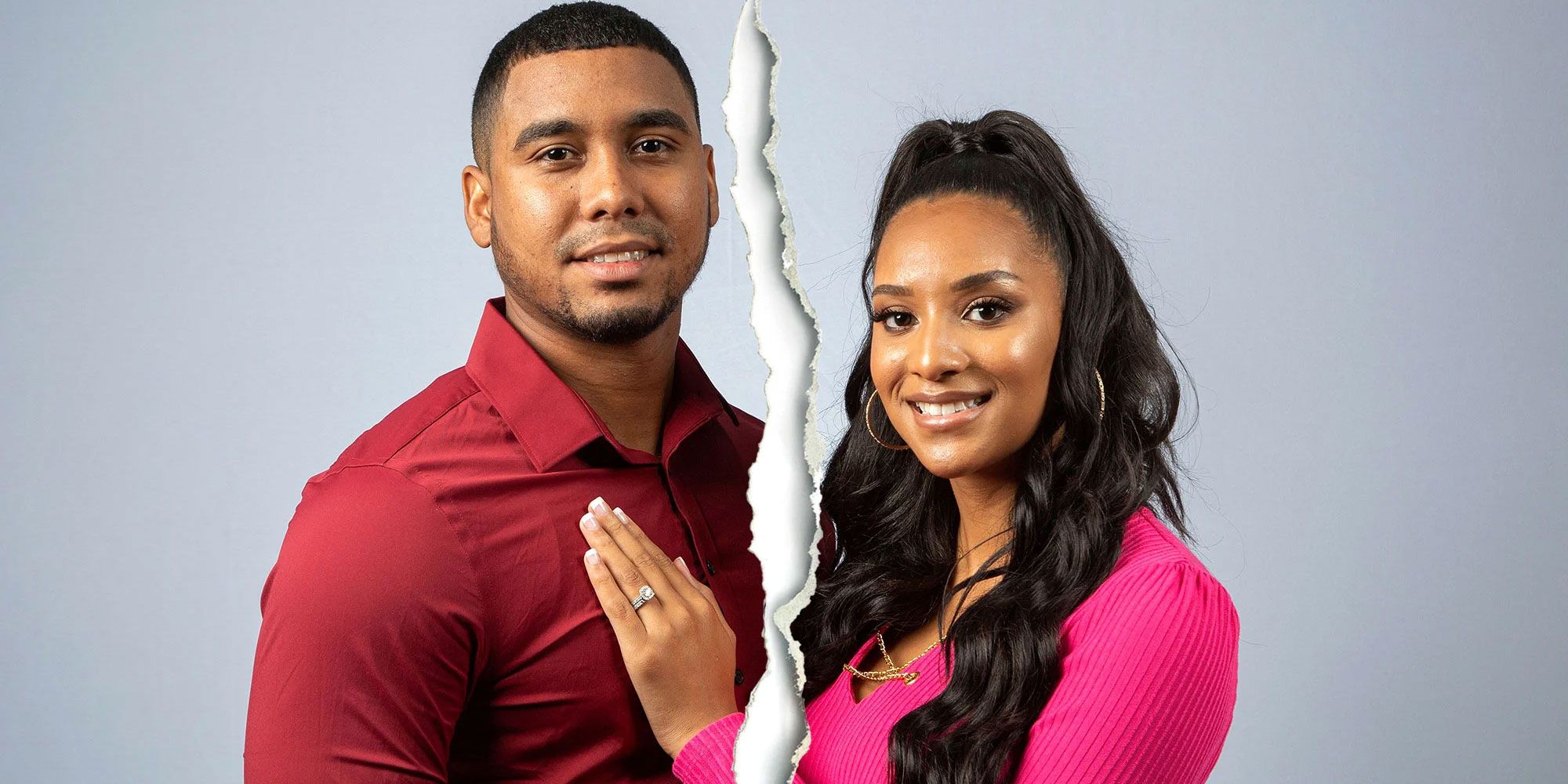 CeAir "Chantel" Everett from Atlanta and Pedro Jimeno from the Dominican Republic were first introduced in 90 Day Fiancé season 4. Their relationship troubles were aired onscreen, and thanks to their respective families, supporting cast members were in the mix, with their own problems. In July 2019, TLC launched The Family Chantel, to follow the adventures of Chantel, Pedro, and their immediate families, including some cultural differences. It was also the first spin-off from the 90 Day Fiancé franchise to focus on an individual couple. In 2022, the show's season 4 showed the marriage of Chantel and Pedro reaching its breaking point, as he filed for divorce.
Upon the show's launch, TLC chose to give Chantel and Pedro their own show. Viewers agreed they were not going to let the couple and their folks extend their 15 minutes of fame. Sure, it was a train wreck, but unwatchable with its Jerry Springer-inspired quarrels and seemingly scripted shouting matches. Still, those who hoped TLC would nip it in the bud after one season itself were disappointed with the recurring spin-offs. Rumor is, 90 Day Fiancé's Chantel is getting a season 5 too.
Related: Signs That The Family Chantel's Pedro & Chantel Will Reconcile Someday
1
90 Day Fiancé: Just Landed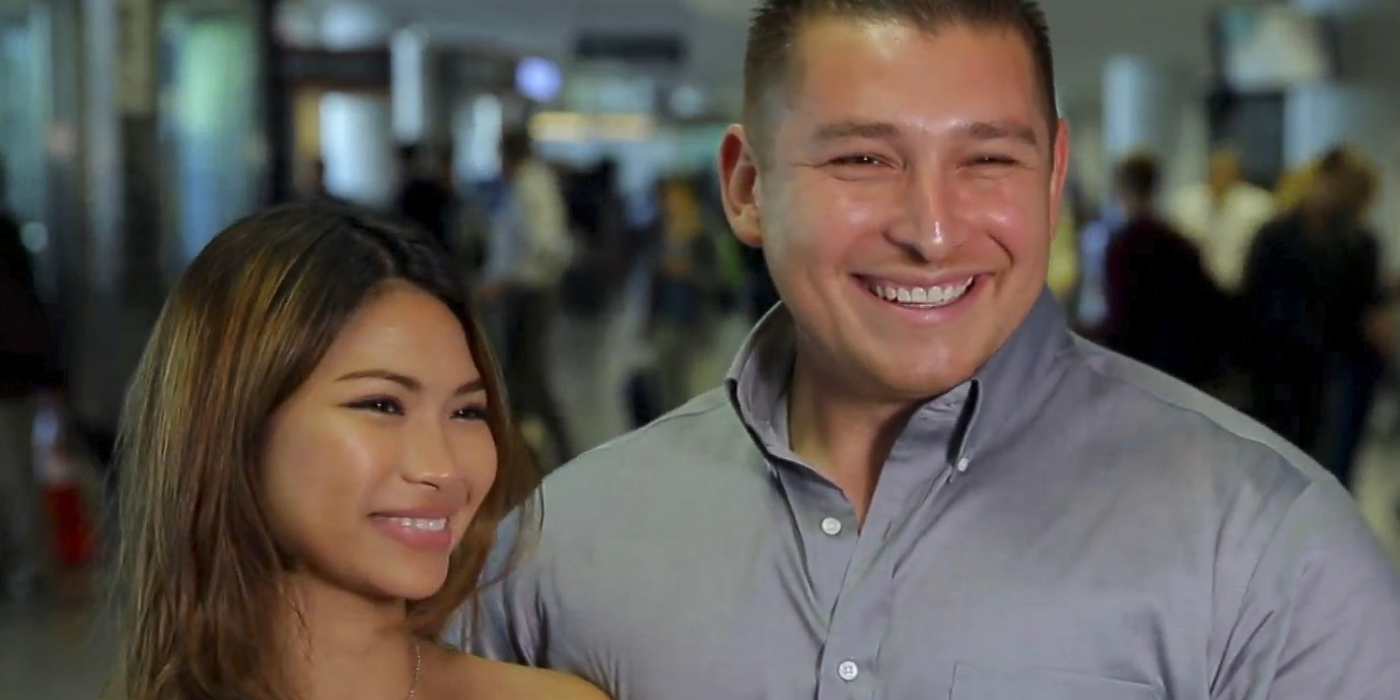 TLC was busy exploring a series of spin-offs a few years ago, when it revealed the miniseries 90 Day Fiancé: Just Landed to its longtime viewers. The premise was promising, The show covered only the first 24 hours of an international couple's journey together. Viewers saw the international partners coming face to face with their soon-to-be American in-laws, and friends of their future husbands, or wives who had nothing to do but doubt the foreigner's intentions. The show featured just three couples and six episodes, but even those were not worth watching.
It does explain why the show never got a second season. These 90 Day Fiancé couples looked happy, with some fabricated drama thrown, but there was nothing to write home about. Viewers suspected these couples could have filmed for one of the main spin-offs, and still weren't interesting enough to make it to TV. Hence, their footage was used for this spin-off. While normalcy and authenticity are often in short supply among 90 Day Fiancé couples, the Just Landed pairs were too close to reality, possibly making the show a regrettable decision for the network.
More: The Most-Mocked Photos Of 90 Day Fiancé Couples Ranked