Warning: This post contains major spoilers for AmsterdamThe film had its twists, but here is the Amsterdam ending explained. Written and directed by David O. Russell, who has helmed films like American Hustle and Silver Linings Playbook, Amsterdam followed a trio of friends who investigated the murder of a US Senator in the 1930s. Starring Christian Bale, Margot Robbie, and John David Washington, Amsterdam's plot has a lot going on — a closer look is required. In Amsterdam, after Burt, Harold, and Valerie get a hold of General Gil Dillenbeck they convince him to speak at Burt and Harold's veteran reunion in a bid to draw out the Committee of Five.
The trio believe the Committee of Five was involved in the death of Bill Meekins. While at the reunion, Gil is confronted by the Committee of Five, of which Tom Voze, Valerie's brother, is a member and gives the speech he wants to give instead of the one prepared for him. The Amsterdam cast's trio — with Gil's crucial assistance — are successful in thwarting the Committee of Five's plans to overthrow President Franklin D. Roosevelt and install a dictator. Here is the Amsterdam ending explained, including the full plot of the Committee of Five, and why Tom and Libby medicated Valerie over the years when she didn't need it.
The Committee Of Five Explained: Did They Really Exist?
As the Amsterdam ending explained, The Committee of Five is an organization of wealthy elite businessmen who, following in the footsteps of Germany and Italy at the time, wanted to install a fascist dictator as the head of the US government. This endeavor was to be led by General Gil Dillenbeck, whose speech at Burt and Harold's reunion would have sparked a veteran-led coup that would have changed the course of history, positioning the US alongside Adolf Hitler and Benito Mussolini in World War II. What's more, the Committee of Five were also funding sterilization clinics in a bid to uphold white supremacy.
Amsterdam plays with the facts of the true story. The film's Committee of Five is so named after the Second Continental Congress' committee of the same name — John Adams, Benjamin Franklin, Thomas Jefferson, Robert Livingston, and Roger Sherman, as part of the Second Continental Congress, drafted the Declaration of Independence. As far as history can tell, this is the only version of the Committee of Five that has ever existed, and Russell likely used the name in Amsterdam to act in contrast with the real-life version of the committee.
Why Burt, Valerie & Howard Made A Pact In Amsterdam (& Why They Left)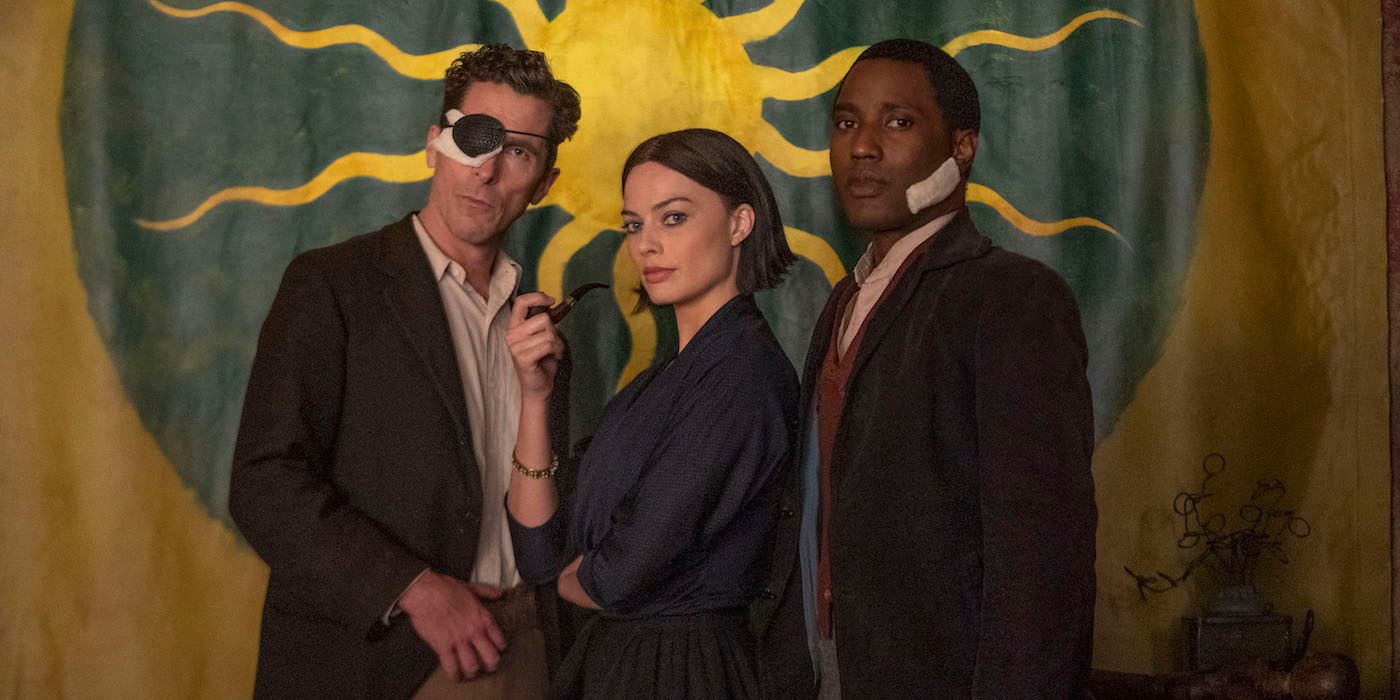 Burt, Valerie, and Howard were all outcasts in their own society, as the Amsterdam ending explained. Burt was mocked by his wife's family for being half-Jewish, Howard faced plenty of racism as a Black man, and Valerie lived a Bohemian lifestyle that didn't go over well with her affluent family. Living in Amsterdam allowed them the freedom to be who they were without being held back by pressure or systemic racism. Their pact was thus created because of their close friendship — it was a promise to always be there for each other no matter what.
As the Amsterdam ending explained, the pact was a matter of complete and utter trust between Christian Bale's long-haired Burt, Howard, and Valerie, who vowed to always have each other's backs. The combination of participating in World War I and the freedom they felt when together is what ultimately cemented their pact and friendship. The only reason they ultimately broke their pact was that Burt thought it was time to return to the States to rekindle his relationship with Beatrice. Burt realized that, if he could feel this happiness and freedom with his friends, then he could also feel this way with his wife.
Why Amsterdam's Trio Sings The Nonsense Song (What Does It Mean?)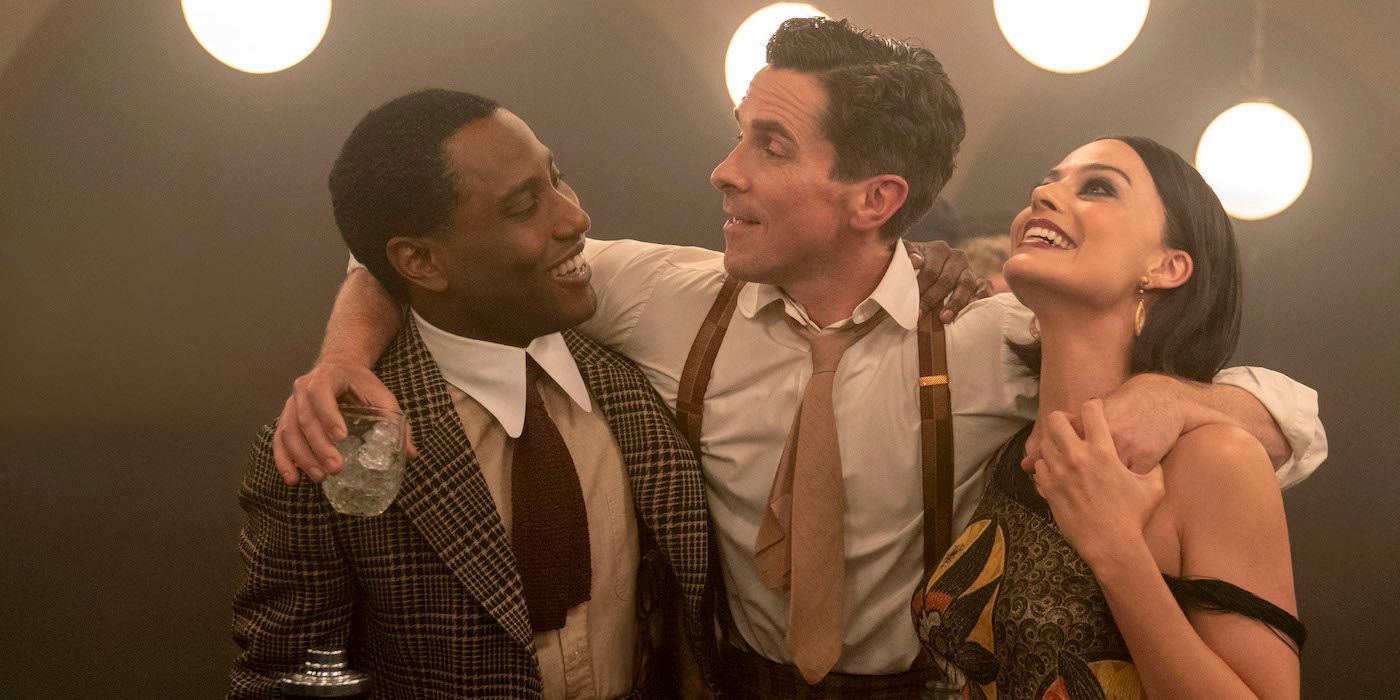 As the Amsterdam ending explained, Burt, Harold, and Valerie have a friendship that is unique. It's why they even have their own song, one that is unlike any other. The trio calls it the "nonsense" song because it's exactly that — nonsense. It's made up of three main words they all sing with their own melody, but the tune isn't particularly coherent to those who hear it at first. However, there is a deeper meaning to the nonsense song.
The Amsterdam ending explained that the song is born out of giving, with each character bringing something to the table as an offering of something meaningful. The nonsense song established Burt, Harold, and Valerie's friendship in Amsterdam, which is at the heart of the film; it was something that was solely theirs, a song that connected them and that no one else could take away from their time together. Burt, Harold, and Valerie sing it because it defines their friendship and brings them happiness.
What Did Bill Meekins Actually Witness Before His Death?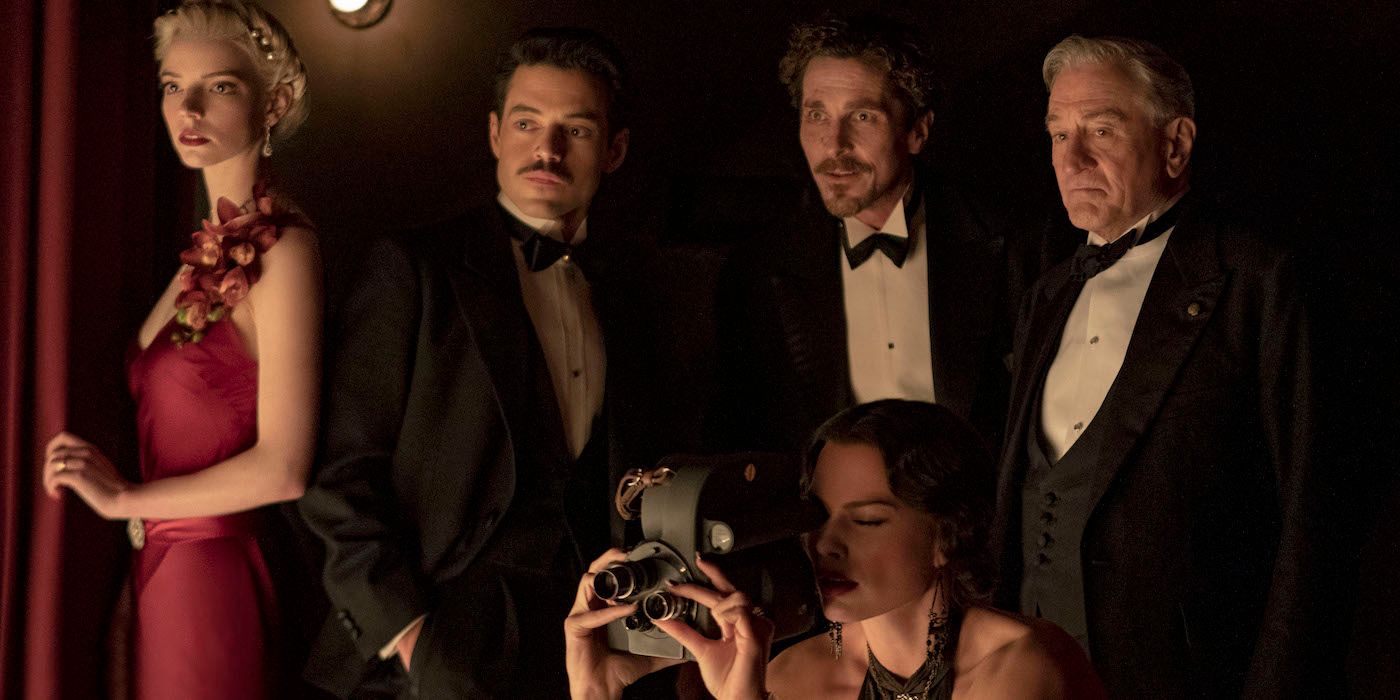 Bill Meekins may have only appeared onscreen for a short time (along with Taylor Swift's Elizabeth Meekins), but his murder is at the center of Amsterdam's plot. While his death is shrouded in mystery throughout the film, the Amsterdam ending explained that it's the reason behind why he was killed that is perhaps the biggest secret. Meekins was in the car when Mussolini had someone run over by his car. Meekins also knew what Mussolini was up to, and the senator was going to reveal what he knew at Burt and Harold's veteran reunion. With all the knowledge Meekins had gained, Mussolini couldn't let him off the hook so easily.
Why Tom & Libby Faked Valerie's Nerve Disease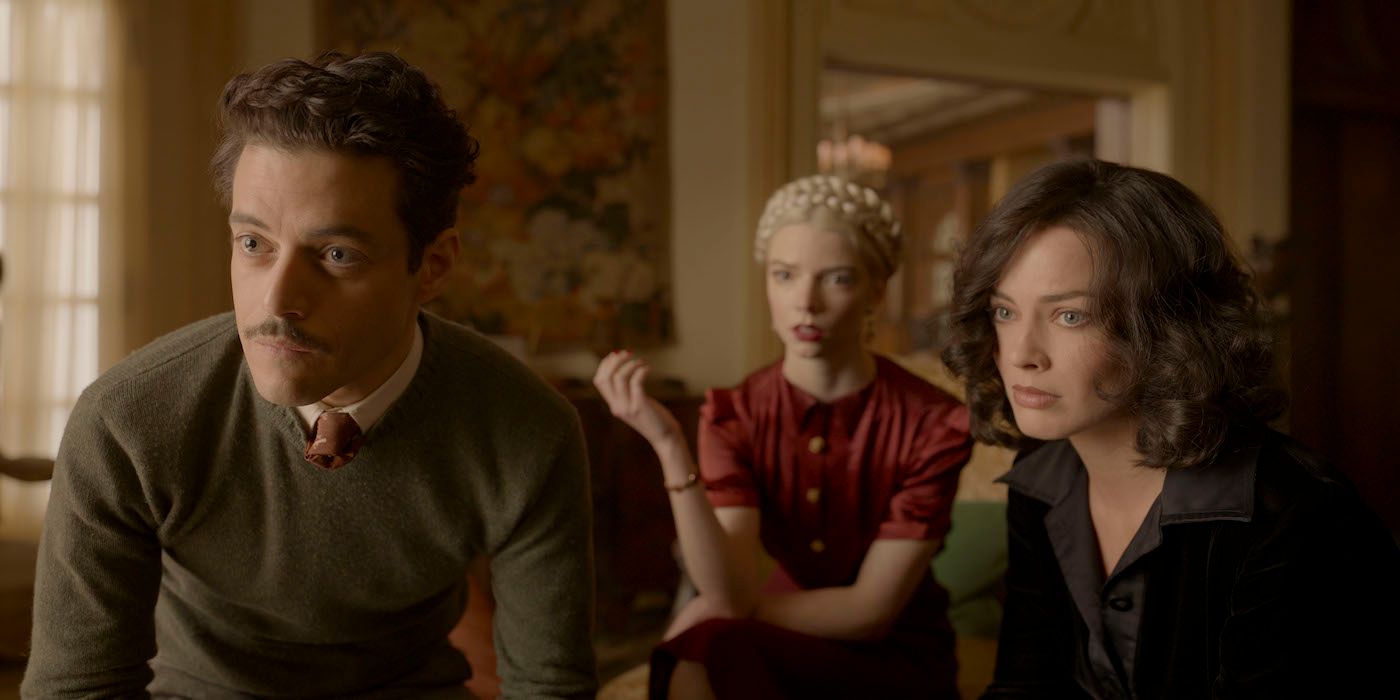 At first, Tom and Libby seemed like they were caring for Valerie due to her nerve disease, but they were actually the source of her health's deterioration, as the Amsterdam ending explained. For Tom and Libby, who seemed to enjoy being ridiculously wealthy and members of the Committee of Five, Valerie was a roadblock to their plans. Valerie was more of a free spirit who wanted to be away from her family's influence.
Running off to Amsterdam and living a Bohemian life meant that Tom and Libby had lost control over her and her decisions. Once back in the US, however, the couple could keep Valerie under their thumb. Medicating her, which is what ultimately caused her vertigo to manifest over time, would make her seem unstable, stripping her of her bodily autonomy and making it so no one could take her seriously because she was ill. Valerie's ailments in the Margot Robbie movie would also prevent her from digging deeper into what Tom and Libby were plotting throughout Amsterdam.
Why Burt Doesn't Join Harold & Valerie When They Return To Amsterdam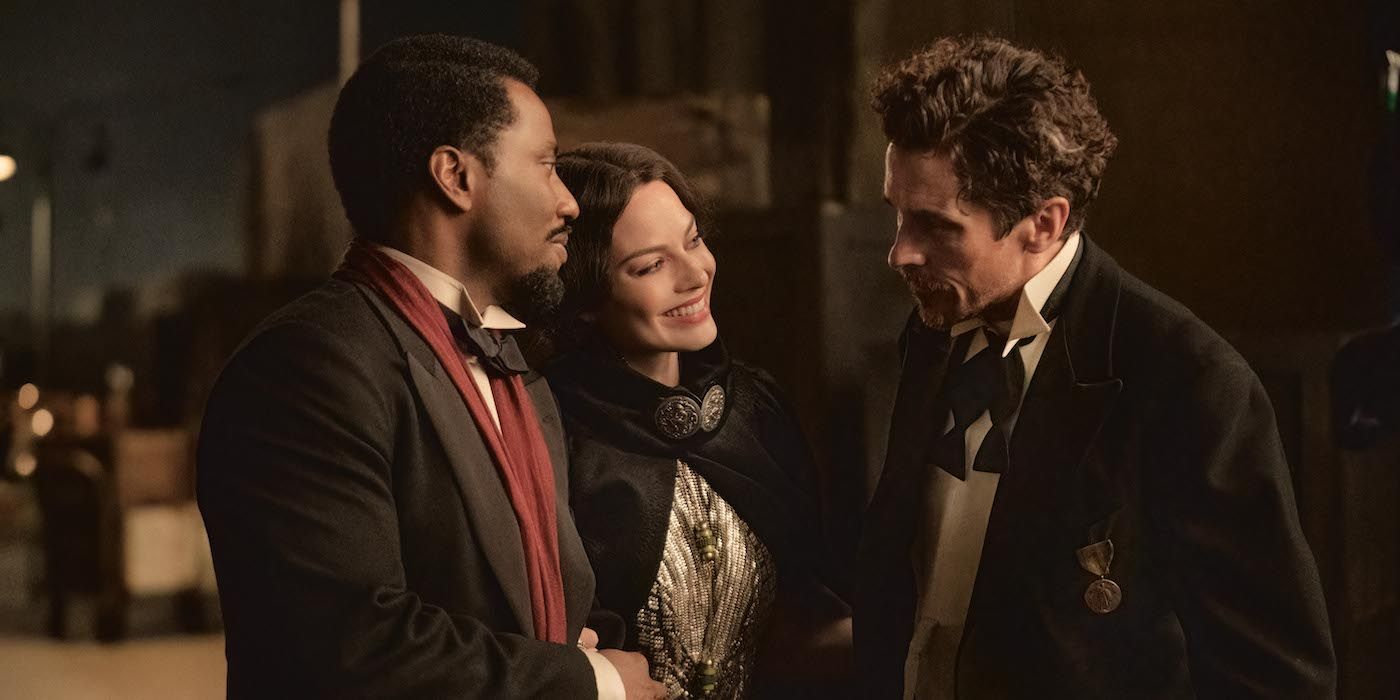 As the Amsterdam ending explained, Harold and Valerie realized the only way they could be together — and be free to be who they were without restraint — was to return to the very city that helped blossom their relationship. Burt, on the other hand, could have gone with them but chose not to because of the rise of Nazis. He is half-Jewish and would have been put in danger had he gone to Europe at the time. Considering the trio had a pact, however, there is hope that they were all able to meet again (and safely) at some point in the future, even if it wasn't in Amsterdam as they'd hoped.
Amsterdam's Ending Suggests It Should Have Been A Miniseries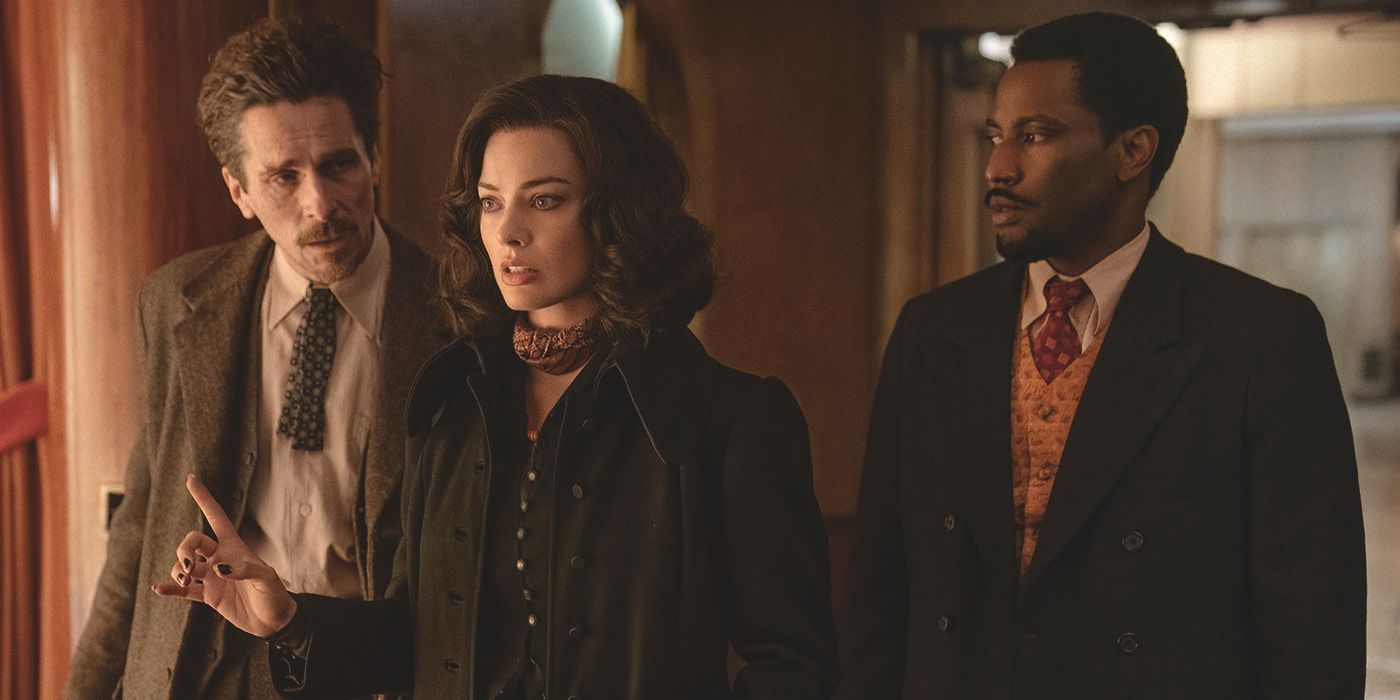 While Amsterdam is a good movie, critics' main complaints were that the story itself was tied up in too many subplots and different characters to make sense. Therefore, the whole shebang could've worked better as a miniseries. Critics and audiences agreed that while David O. Russell is known for his illustrious character-driven stories, it's possible that Amsterdam may have been too big a feat to conquer in a two-hour time limit. As it turned out, Amsterdam was packed full of too many characters, their subplots, and too much exposition. However, the storyline could've been better if it were in a miniseries format.
The Amsterdam ending explained everything it could in the time that it was given, but that wasn't enough. A miniseries or an episodic format in general could've given all of these subplots, such as Burt's time in the war or when the trio run away to Amsterdam, greater room to breathe. Amsterdam was arguably bogged down by just how much information movie director David O. Russell tried to pack into a feature film setting. Exposition-heavy scenes don't serve audiences and generally detract from the story rather than add to it. An Amsterdam miniseries could've helped Russell stick to the "show, don't tell" rule, and would've mitigated this problem easily.