Genshin Impact's Calamity Queller is yet another polearm that many characters in the open-world RPG can equip, but only a few heroes in the game can put it to good use. The 5-star polearm was originally introduced in Version 2.4 along with the 5-star character, Shenhe, as it is her signature weapon. Although it is not held in the highest regard, such as the Primordial Jade-Winged Spear or Engulfing Lightning, Shenhe's polearm can adequately serve a multitude of characters.
As is the case with most weapons in the game, the best characters to equip Genshin Impact's Calamity Queller are those that can take full advantage of its stats and weapon skill. Though it is designed with an icy look, it is not exclusive to Cryo characters in Genshin Impact and works well with many characters that carry different types of Visions. Despite not being as good as the aforementioned polearms, Calamity Queller is still a great weapon to have, and, luckily, many characters can equip it.
Related: Genshin Impact: Best Team Comps For Shenhe
How The Calamity Queller Polearm Boosts ATK
The Genshin Impact characters that should equip Calamity Queller are those who can take advantage of the weapon's impressive stats. It has the highest base attack in the game (741 at level 90) and has an additional ATK sub-stat (16.5% at level 90). Furthermore, its weapon skill, Extinguishing Precept, boosts Elemental DMG in Genshin Impact by 12%. Whenever the equipping character uses an Elemental Skill, they get a Consummation stack, which boosts ATK by an additional 3.2% per second for a total of six stacks. The ATK bonus provided by the skill doubles when the character is not on the field.
Best Characters That Should Use The Calamity Queller Polearm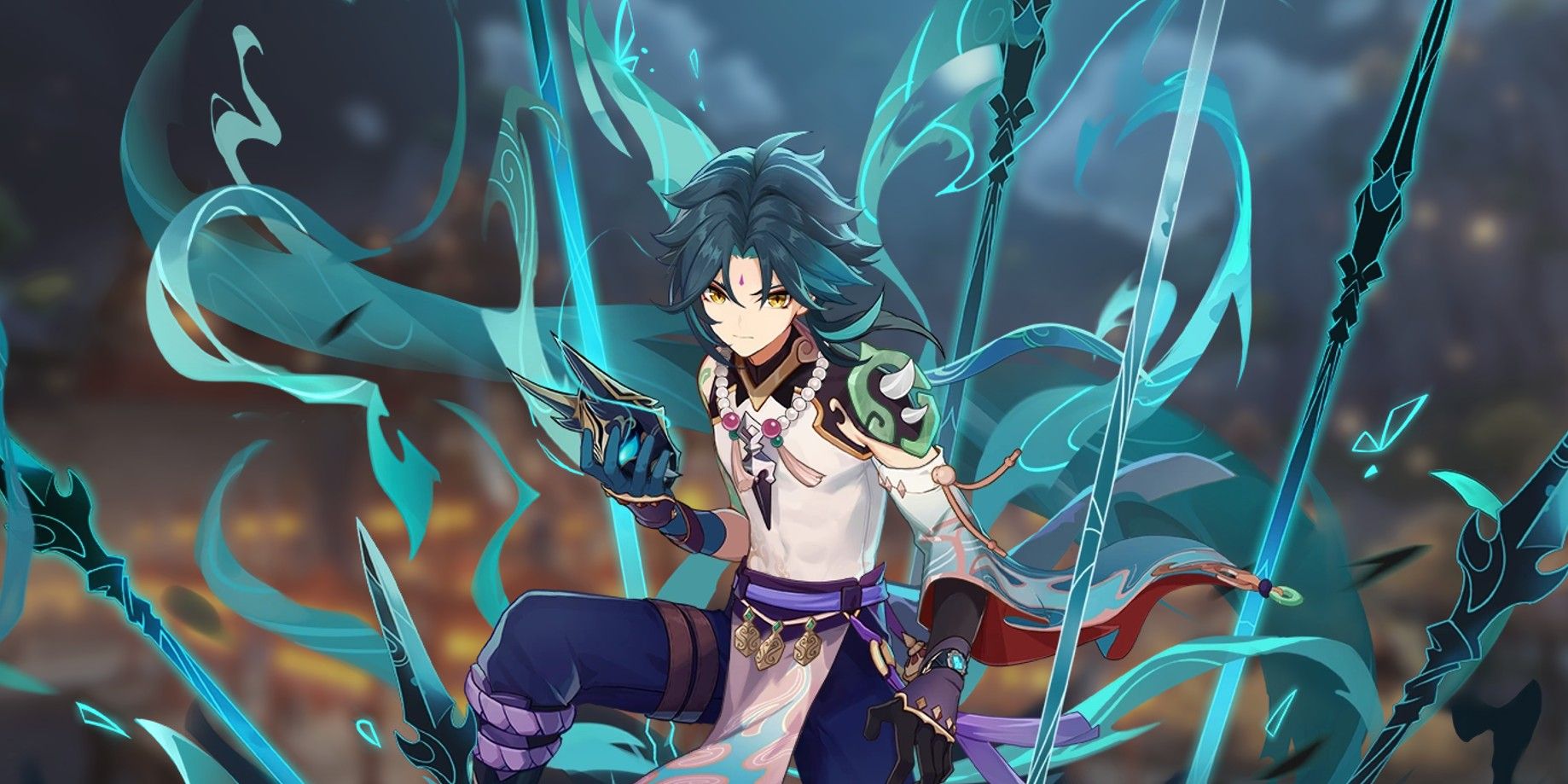 Because of how this weapon operates, the best character to equip Calamity Queller in Genshin Impact is Shenhe herself. While many other characters can use the ATK boost, the off-field bonus is fit for her since she is a support character that scales off of ATK. Of course, players should look for the best team comps for Shenhe in Genshin Impact to take full advantage of the bonuses she provides for the party, but the polearm itself is already strong enough to justify its use.
Besides Shenhe, the best characters to equip Calamity Queller are DPS and sub-DPS, which can use the ATK boost. As such, GameWith recommends Xiao, Xiangling, and even Zhongli – provided he is used as a main DPS instead of a shielder support character. These characters can see a significant increase in their overall damage output when equipping Calamity Queller. Furthermore, with the lack of Engulfing Lightning or Staff of Homa, even Raiden Shogun or Hu Tao, respectively, can equip this weapon as a temporary substitute.
While Calamity Queller is best used by Shenhe's build in Genshin Impact, it can easily be used by any polearm character looking to increase damage. As mentioned before, this is not the best-rated 5-star weapon in that category, but it should not go unused if pulled from the limited-time banners it is featured in. If players do end up pulling it, they should equip a good damage-dealing character with Genshin Impact's Calamity Queller.
More: Genshin Impact: How to Get the Mailed Flower Claymore
Source: GameWith
Genshin Impact

Platform:

PlayStation 4, iOS, PC, Android, PlayStation 5

Released:

2020-09-28

Developer:

HoYoverse (Formerly miHoYo)

Publisher:

HoYoverse (Formerly miHoYo)

Genre:

Action, RPG, Open-World

Multiplayer:

Online Co-Op

ESRB:

T

Summary:

From the creators of Honkai: 3rd Impact comes Genshin Impact, an open-world action-adventure RPG where players embark on an ever-expanding journey across unique lands. Players assume the role of the "Traveller," a protagonist who survives a great battle against a powerful god and is separated from their sibling in the aftermath. Awoken by a small flying character named Paimon, the Traveller embarks on a quest to find their sibling and restore their lost memories in an unfamiliar world. Players can add new teammates they meet through the storyline via a gacha system. Characters roll out in patches but are never added permanently to a poll so that new team members will rotate in and out depending on the current patch. Gameplay consists of embarking in teams of four and engaging in fast-paced action RPG combat along with Zelda-like world traversal, from gliding, climbing, swimming, and sprinting. New events are launched with every patch, and unique gameplay modes and mini-games are added with each iteration.

Mode:

Single-player, Multiplayer