Chris Dobey will walk out to 'Local Hero', the song played before Newcastle United home games, on Thursday night; Watch Premier League Darts – Night Eight, from Newcastle, live on Sky Sports Action from 7pm on Thursday March 23.
Last Updated: 22/03/23 1:06pm
Chris Dobey says it would be "something special" if he won Night Eight of the Cazoo Premier League in his home city of Newcastle.
Dobey, victorious on Night One on Belfast, reached last week's final in Nottingham, edging Michael Smith 6-5 and then whitewashing Michael Gerwen 6-0 before losing 6-4 to Gerwyn Price.
The 32-year-old said: "Everybody knows it's the big one for me, playing in front of a home crowd. I am looking forward to do it all again.
"It's going to be surreal. I am going to have a lot of friends and family there and any game in front of your home crowd with them on your side is something special. I am going to enjoy every moment.
"It would top it all off if I could get that win on Thursday. It would be something special, the one that I've dreamed of playing on front of a home crowd.
"Fingers crossed I can do that. I will knuckle down and hopefully perform on the night."
Live Premier League Darts
March 23, 2023, 7:00pm
Live on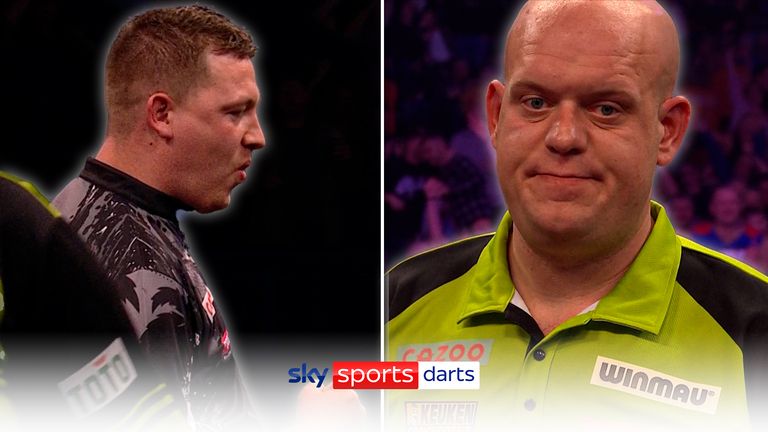 Whitewash! Chris Dobey stunned Michael van Gerwen 6-0 during a remarkable semi-final in the Midlands!
Dobey has been walking out to 'Let's Get Ready to Rumble' but will revert to 'Local Hero' on Thursday night, the track that is played before every Newcastle United home game.
"Everyone in the North East knows what Local Hero means to me and the city of Newcastle. It went down a treat last time so it's got to be that."
Dobey's victories over Smith and Van Gerwen in Nottingham were his first in the tournament since opening night in Belfast, with 'Hollywood' suffering five quarter-final exits in a row across the legs in Cardiff, Glasgow, Dublin, Exeter and Liverpool.
"I wasn't going to get myself down – I had been playing well, just not getting the results. I kept telling people, 'I can't keep playing that well and not getting results.'
"There was one game in Dublin, against Michael [Van Gerwen] where I didn't play great but that's the only one where I thought I played bad.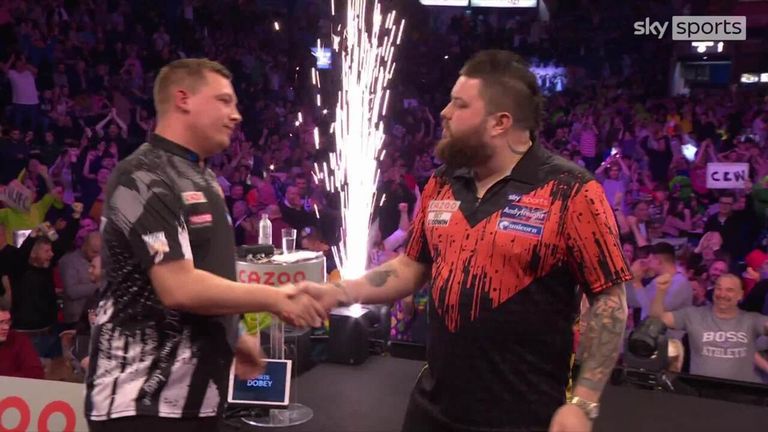 After a thrilling comeback attempt from world champion Michael Smith, Chris Dobey secures his place in the semi-final on Night 7 of the Premier League in Nottingham.
Even against Gezzy [Gerwyn Price] in Cardiff, I felt I had my chances, just missed one or two chances. I am delighted with the way I am playing. I feel my game is up there, it's just about getting results.
"[Last week gave me lot of confidence. It was a nice feeling [to whitewash Van Gerwen]. He has beaten me many times before so it was just nice to get the win.
"He will be gunning for us next time we play, I'm sure!"
Dobey welcomes a meeting with world champion Michael Smith, though insists friendships will be put to one side when the pair face off in the quarter-finals.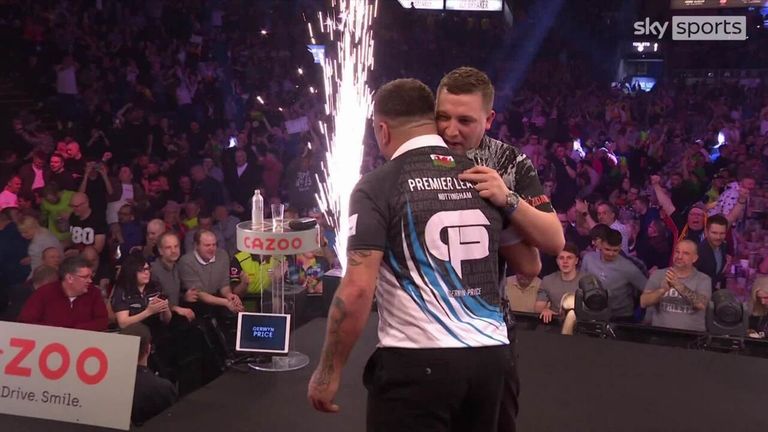 Gerwyn Price caps off a great evening in Nottingham as he defeats Chris Dobey in the final of the Premier League on Night 7.
"We've has many a game with Michael and he's a fast rhythm player as well and we just get on with the game and nine times out of 10, they're great games," said Dobey.
"You relax when you play your friends, so it's just like playing them down the pub.
"So, you've just got to switch off that friendship and just go and play the board.
"It's nice to play well but you've got to put our friendship aside and hopefully I can do that on Thursday."
Watch Premier League Darts – Night Eight, from Newcastle, live on Sky Sports Action from 7pm on Thursday March 23.