For five seasons of Sons of Anarchy, Ryan Hurst shone in his portrayal of Opie Winston, and though this may be his most famous role, the actor has been in other great projects post-SoA. A member of the show's titular outlaw motorcycle club, Opie was protagonist Jax's best friend since childhood. His loyalty to Jax and the club became defined his personality, but it became his downfall and was the reason Opie died in Sons of Anarchy season 5. Winston's performance proved to be his breakout role and the actor gave it his all, channeling the character's unpredictable nature that could waver from gentleness to reckless violence.
Before Sons of Anarchy, Hurst started out with bit roles in shows like Beverly Hills, 90210 and movies like The Postman and Patch Adams. The actor was also in the cast of Saving Private Ryan as a paratrooper who offers the news about Ryan's location to Tom Hanks' protagonist. Future Hurst roles included the real-life high-school American footballer Gerry Bertier in Remember the Titans, a Vietnam War-era soldier in We Were Soldiers, and a man hellbent on disproving alien theories in the Steven Spielberg-produced miniseries Taken. However, ever since he started playing Opie from the pilot episode of Sons of Anarchy, Hurst finally became a mainstream star.
RELATED: How Sons of Anarchy's Jax Tragedy Perfectly Mirrored Opie's Story
Ryan Hurst Had A Recurring Role In Bates Motel
In the years following his performance as Opie in Sons of Anarchy, Hurst appeared in an episode of Law and Order: Special Victims Unit and joined the lead cast of the 2013 drama King and Maxwell, which only ran for one season. However, Hurst then landed the role of Chick Hogan on Bates Motel, the prequel series to the Psycho movies. With Freddie Highmore playing the immortalized villain Norman Bates and Vera Farmiga co-starring as his mother Norma, Bates Motel served as a twisted take on family, mental health, and violence during its five-season run. Hurst's Chick Hogan was an ex-con who regularly appeared in the final three seasons.
Hogan was introduced in season 3 as a secondary antagonist as he gets caught up in a property dispute near the motel. However, it was in the episodes preceding the series finale that Hogan actually emerged as an anti-hero. The role ended up giving Hurst yet another morally gray character like Opie from Sons of Anarchy. Intimidating to his enemies and highly intelligent in general, Hogan mostly refrained from violence in the face of conflict, unlike Opie. However, the recurring Bates Motel character does share some similarities in the sense that Hogan is a motorcycle shop owner and also retains Opie's classic beard.
Hurst Appeared In A Million Little Pieces With Sons Of Anarchy Co-Star Charlie Hunnam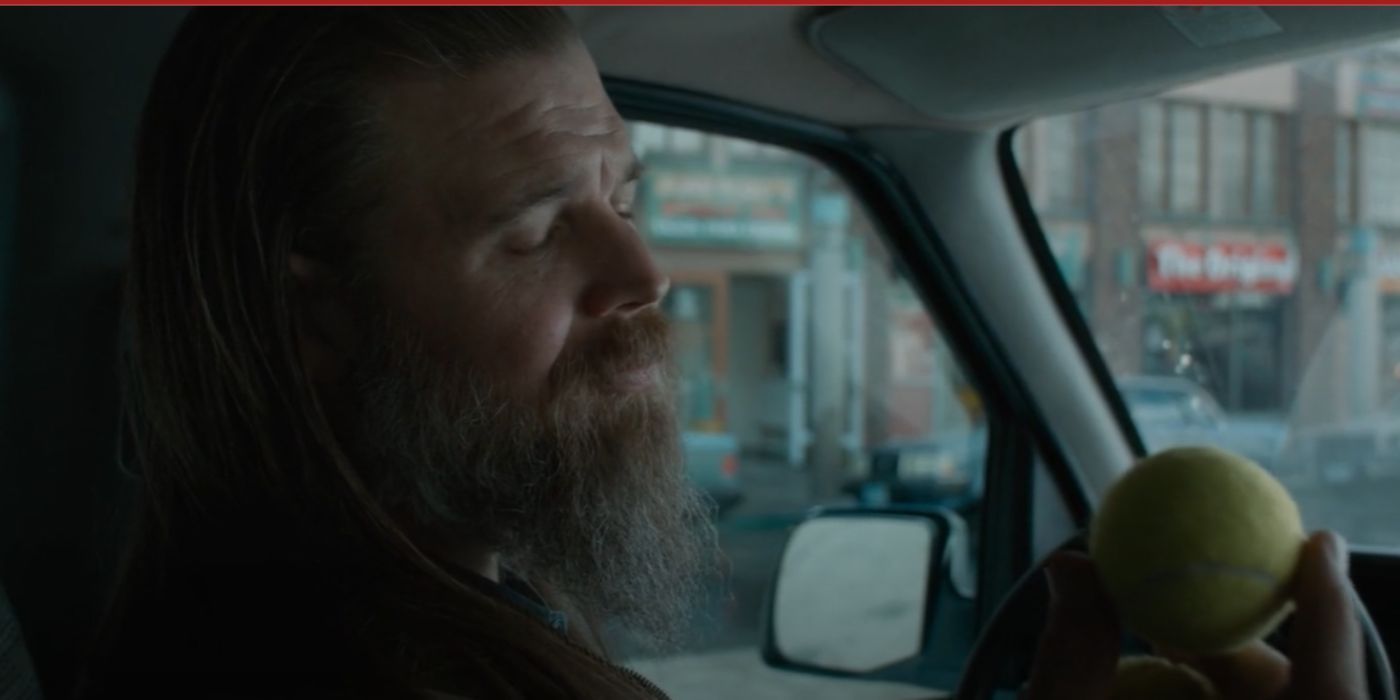 Hurst has had limited cinematic appearances but most of the time he acts in a film, he is often part of a talented ensemble. But after finding fame as Opie in Sons of Anarchy, Hurst got more big-screen time in the 2018 psychological drama A Million Little Pieces, a Sam Taylor-Johnson directorial venture with her frequent collaborator and real-life husband Aaron Taylor-Johnson starring as James Grey, a young writer seeking treatment for his drug addiction. Based on Grey's own controversial memoir of the same name, the film reunited Hurst with his Saving Private Ryan co-star Giovanni Ribsi and Sons of Anarchy Jax actor Charlie Hunnam.
A Million Little Pieces explored Grey's experiences at rehab with Hunnam playing Grey's brother, Bob. Hurst, on the other hand, ditches Opie's aggressive nature as he plays Hank, a calm clinic worker who becomes one of the protagonist's first friends. Akin to Opie's gentler moments in Sons of Anarchy, Hurst honed his dramatic prowess to play a truly empathetic character. Even though Hurst and Hunnam didn't share any frames together in A Million Little Pieces, the drama turned out to be a mini-reunion for the Sons of Anarchy stars.
RELATED: How SAMCRO Completely Failed Opie In Sons of Anarchy
Hurst Joined The Walking Dead Cast As Beta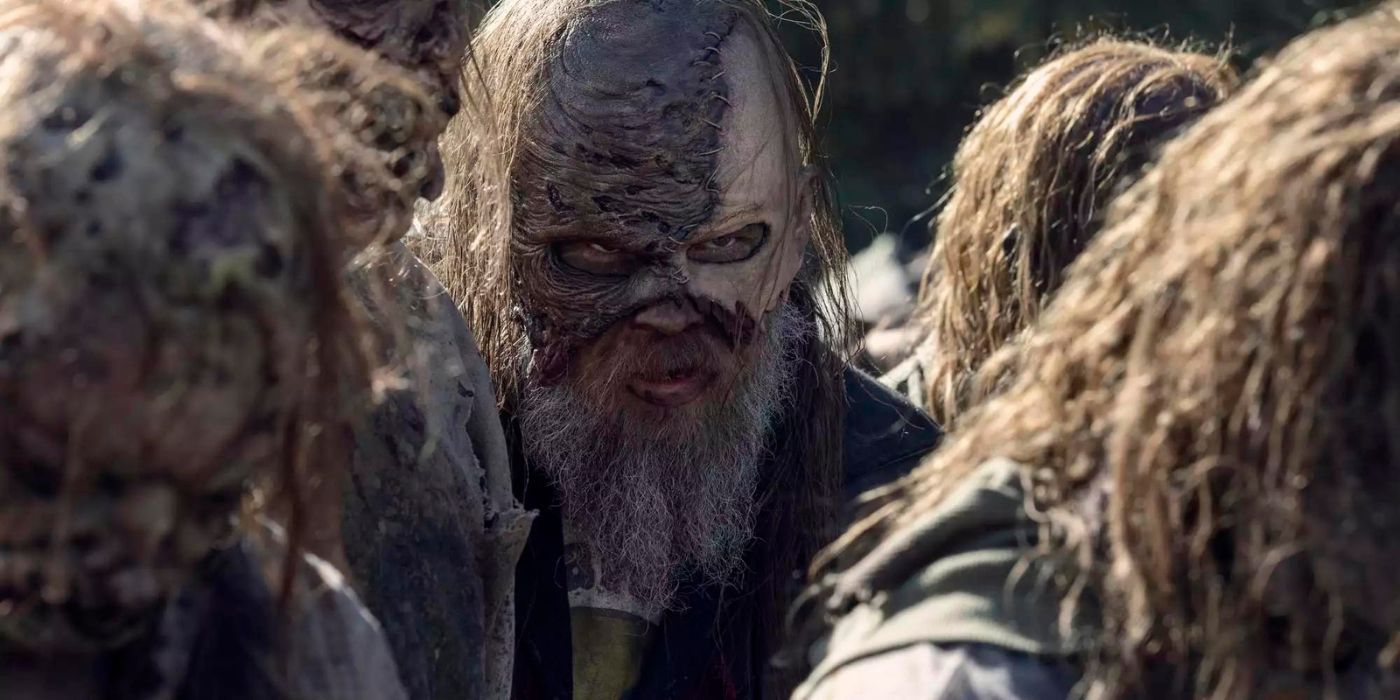 The Whisperers were one of the scariest villains in The Walking Dead franchise, thanks to their brutal nature and their habit of wearing the faces of the dead as masks. These hostile survivors can even use the living dead as weapons for their own sinister means. Seven years after he stopped playing Opie in Sons of Anarchy, Hurst joined The Walking Dead cast in 2019 to play one such Whisperer. A country singer in his pre-apocalypse life, Beta rose up the ranks in his violent group, first becoming its Second-in-Command and later even serving as the collective's de facto leader.
Compared to Opie, who killed a few people for arguably justifiable motives, Beta had a way higher kill count with his targets being humans, zombified creatures, and even a few fellow Whisperers. Sharing a close bond with the Whisperers' leader Alpha, Beta assumed leadership after Negan killed the Walking Dead character. With Alpha gone, Beta sought revenge in season 10 only to be killed in a plan yet again devised by Negan. Reminiscing on Beta's gruesome death, Hurst told EW, "I was like, 'All right, this is nightmare fuel. I'm taking this with me, I guess.'"
Hurst Was Nominated For A BAFTA For His Role As Thor In God Of War Ragnarök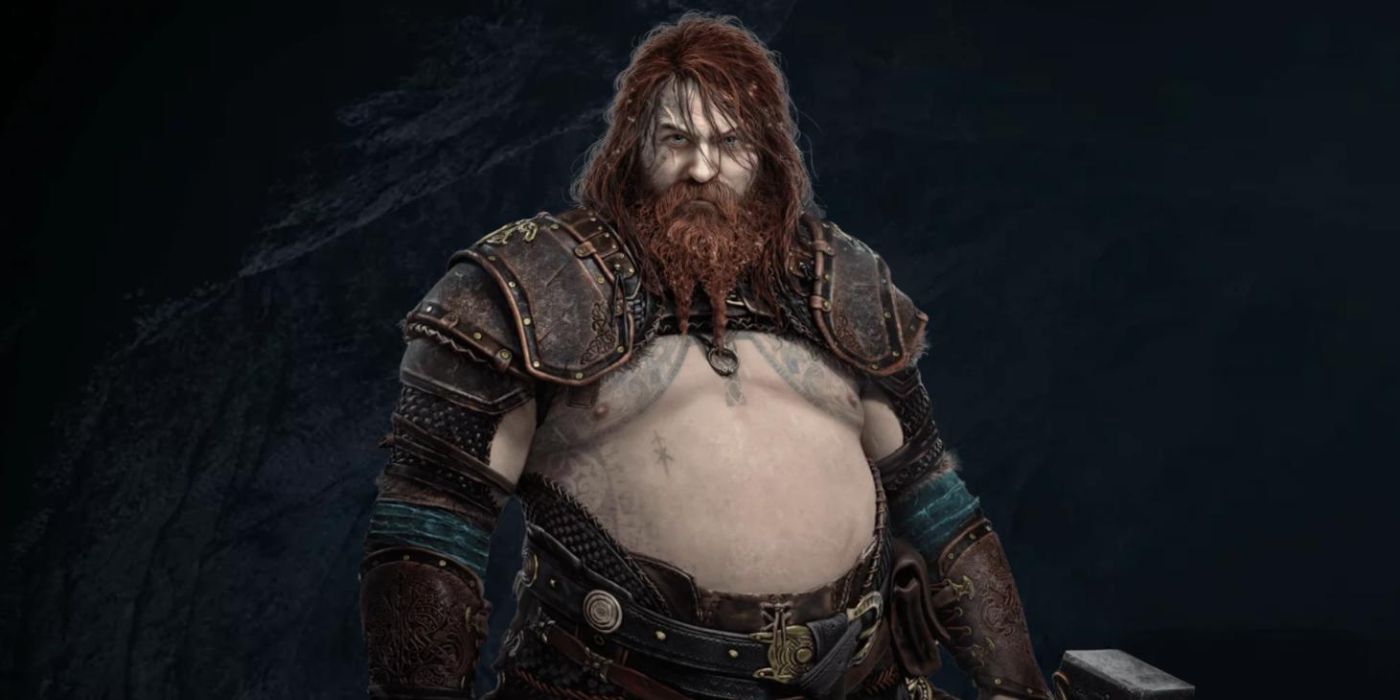 Hurst is also an accomplished voice actor, having portrayed a mole called Jedidiah in the Western comedy Rango and the alien antihero Lobo in the direct-to-video feature Superman: Man of Tomorrow. However, the voice role that found him a whole new fanbase was Thor in God of War Ragnarök. With the God of War delivering a Norse saga since 2018, an appearance by the hammer-wielding thunder god was obvious. The 2023 Sony original marked Hurst's video game acting debut but earned him a BAFTA Games Awards nomination for Performer in a Supporting Role. The results of the ceremony will be announced by March 30, 2023.
While Hurst's take on Thor is more accurate to Norse mythology than Marvel, Hurst did rely on a significant Avenger as an inspiration. In an interview with Variety, Hurst revealed that he drew on the Hulk's rage and strength to play Thor in the video game. "The way that I interpreted it is that you need access to superhuman amounts of strength, rage and unpredictability." Thor's rage and smugness in Ragnarök is reminiscent of Opie from Sons of Anarchy but as Thor, Hurst got to venture into the darker depths of a character's psyche. Sadistically violent and self-obsessed, Thor made for a fascinating if not frightening character study.