LOS ANGELES, CALIFORNIA: Rupert Murdoch, the 92-year-old media tycoon, continues to make waves in the media landscape, not just for his business ventures, but for his romantic escapades as well. 
ADVERTISEMENT
Recent reports from a reputable US news outlet have shed light on Murdoch's rumored connection with a new woman, sparking curiosity and speculation about the state of their relationship.
Also Read: How much of Maui is damaged from Hawaii wildfire? Residents help each other amid complaints of botched emergency response and looting
Who is Rupert Murdoch's latest flame Elena Zhukova?
Elena Zhukova reportedly was seen enjoying a leisurely holiday along with Rupert Murdoch aboard a luxurious yacht. While age might be just a number, the energy and vitality that Murdoch seems to possess have not gone unnoticed.
ADVERTISEMENT
"He's got the energy of people half his age," a source reportedly told Drudge Report. "He just might be in love again."
There isn't a lot of information about Zhukova available at this time, other than the report describing her as a scientist.
Also Read: Are the wildfires in Maui still burning? Tourists warned to reconsider travel plans amid ongoing disaster
Why did Rupert Murdoch and Anne Leslie Smith split?
This revelation comes only a few months after Murdoch's separation from Anne Leslie Smith, a former dental hygienist, who had previously been set to become his wife.
Also Read: Who is Ariel Quiroz? Maui resident's quick-thinking saved his home from burning down in Hawaii wildfires
Rupert Murdoch and Anne Leslie Smith's whirlwind romance had been described by the couple themselves as a "gift from God," with wedding plans in the works for the summer.
ADVERTISEMENT
However, their plans were suddenly derailed, with reports suggesting that Anne struggled with the intense publicity that accompanied her relationship with Murdoch.
ADVERTISEMENT
It was a decision that was described as mutually agreed upon, driven by Anne's desire for a more private life away from the media glare.
Rupert Murdoch's dating history
Rupert MMurdoch's dating history has been a tapestry of relationships, with each chapter telling a different story.
His engagement to and subsequent parting with Jerry Hall, a former supermodel, garnered significant attention. Their six-year marriage marked a notable point in Murdoch's life, coming shortly after his divorce from his fourth wife, and ending without any children born of their union.
ADVERTISEMENT
With a life filled with twists and turns, Murdoch's journey through marriage and relationships has been as diverse as his media empire.
His first wife, Patricia Booker, bore him a daughter, Prudence MacLeod. Following their divorce in 1967, his second marriage to journalist Anna Mann lasted an impressive 32 years before their separation in 1999.
The end of their union also marked a significant financial settlement, with Anna being awarded a substantial sum as part of their divorce agreement.
ADVERTISEMENT
Wendi Deng, Murdoch's third wife, brought a youthful energy to their relationship, with their marriage being forged when he was 68 and she was just 30.
This marriage also saw its end after 14 years, leaving a trail of speculation and whispers about the reasons behind the split.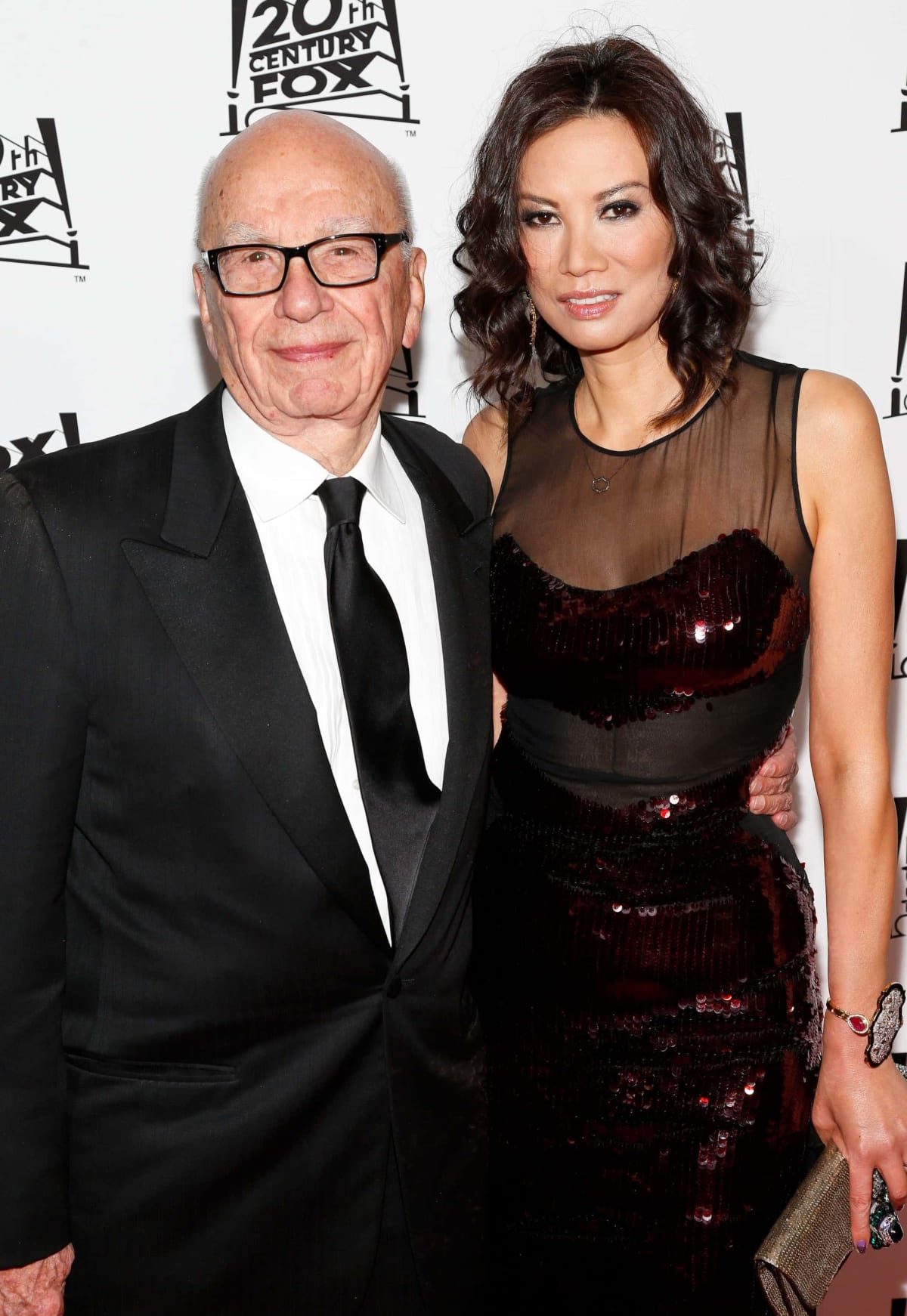 ADVERTISEMENT
Elena Zhukova's entrance into Murdoch's life adds yet another layer of intrigue. As a scientist, her interests and pursuits bring a unique dimension to the narrative of Murdoch's relationships.
As details continue to unfold, it remains to be seen what direction their story will take, and how this new chapter will be etched in the annals of Murdoch's eventful life.
ADVERTISEMENT
Rupert Murdoch's real estate empire
Amidst the romantic twists and turns, Murdoch's financial prowess has not gone unnoticed.
With properties spanning continents, from a $28.8 million estate and winery in Los Angeles to a 25,000-acre sheep and cattle farm in Australia, Murdoch's real estate portfolio reflects his global influence.
ADVERTISEMENT
Notably, his purchase of the $200 million cattle ranch known as Beaverhead in Montana, alongside Jerry Hall, marked a milestone in luxury property transactions in the region.
More from MEAWW
When did Katie Schneider go missing? Heartbroken mom reveals missing teen's remains have been found
Why did Tifanny Gomas apologize? Internet says 'you have nothing to say sorry for'